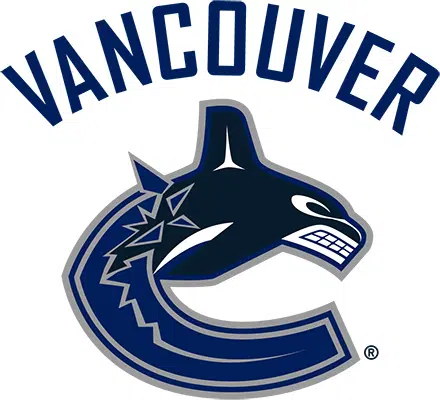 We're looking forward to another NHL season to begin in October, and watching the Canucks re-build take shape for seasons to come.
To all of our game broadcast sponsors, a sincere thank you for the support that allows us to bring the play-by-play of Vancouver Canucks hockey to fans throughout the NL listening area.
To get to the Vancouver Canucks website, click here.
MOBILE APP UPDATE:
In order to give you the best listening experience and better connectivity we recommend downloading the free Radioplayer mobile app.
We will be turning off our current mobile apps in the coming weeks and Radioplayer or listening online via our website will be your best options. Download links below and for any questions please email, Ryan at rhobson@newcap.ca
iOS Radioplayer App Download | Android Radioplayer App Download
Vancouver Canucks Broadcast Schedule 2017-2018
| | | |
| --- | --- | --- |
| Date | Opponent | Pregame/Face Off |
| October (8) | | |
| Tue Oct 10 | vs Ottawa Senators | 6:00/7:00 |
| Thu Oct 12 | vs Winnipeg Jets | 6:00/7:00 |
| Tue Oct 17 | @ Ottawa Senators | 3:30/4:30 |
| Thu Oct 19 | @ Boston Bruins | 3:00/4:00 |
| Sun Oct 22 | @ Detroit Red Wings | 3:00/4:00 |
| Tue Oct 24 | @ Minnesota Wild | 4:00/5:00 |
| Thu Oct 26 | vs Washington Capitals | 6:00/7:00 |
| Mon Oct 30 | vs Dallas Stars | 6:00/7:00 |
| November (11) | | |
| Wed Nov 1 | vs New Jersey Devils | 6:00/7:00 |
| Mon Nov 6 | vs Detroit Red Wings | 6:00/7:00 |
| Tues Nov 7 | @ Calgary Flames | 5:00/6:00 |
| Thur Nov 9 | @ Anaheim Ducks | 6:00/7:00 |
| Tue Nov 14 | @ Los Angeles Kings | 6:30/7:30 |
| Thu Nov 16 | vs Vegas Golden Knights | 6:00/7:00 |
| Tue Nov 21 | @ Philadelphia Flyers | 3:00/4:00 |
| Wed Nov 22 | @ Pittsburgh Penguins | 3:00/4:00 |
| Sun Nov 26 | @ New York Rangers | 10:00/11:00 |
| Tue Nov 28 | @ New York Islanders | 3:00/4:00 |
| Thur Nov 30 | @ Nashville Predators | 4:00/5:00 |
| December (8) | | |
| Tue Dec 5 | vs Carolina Hurricanes | 6:00/7:00 |
| Thur Dec 7 | vs Philadelphia Flyers | 6:00/7:00 |
| Mon Dec 11 | @ Winnipeg Jets | 4:00/5:00 |
| Sun Dec 17 | vs Calgary Flames | 4:00/5:00 |
| Tue Dec 19 | vs Montreal Canadians | 6:00/7:00 |
| Thu Dec 21 | @ San Jose Sharks | 6:30/7:30 |
| Sat Dec 23 | vs St. Louis Blues | 6:00/7:00 |
| Thu Dec 28 | vs Chicago Blackhawks | 6:00/7:00 |
| January (5) | | |
| Tue Jan 2 | vs Anaheim Ducks | 6:00/7:00 |
| Sun Jan 14 | @ Minnesota Wild | 3:00/4:00 |
| Tue Jan 23 | vs Los Angeles Kings | 6:00/7:00 |
| Thu Jan 25 | vs Buffalo Sabres | 6:00/7:00 |
| Tue Jan 30 | vs Colorado Avalanche | 6:00/7:00 |
| February (7) | | |
| Thu Feb 1 | vs Chicago Blackhawks | 6:00/7:00 |
| Tue Feb 6 | @ Florida Panthers | 3:30/4:30 |
| Thur Feb 8 | @ Tampa Bay Lightning | 3:30/4:30 |
| Sun Feb 11 | @ Dallas Stars | 12:00/1:00 |
| Thur Feb 15 | @ San Jose Sharks | 6:30/7:30 |
| | | |
| --- | --- | --- |
| Tue Feb 20 | vs Colorado Avalanche | 6:00/7:00 |
| Sun Feb 25 | @ Arizona Coyotes | 5:30/6:30 |
| March (6) | | |
| Mon Mar 5 | vs New York Islanders | 6:00/7:00 |
| Wed Mar 7 | vs Arizona Coyotes | 6:00/7:00 |
| Sun Mar 11 | @ Arizona Coyotes | 5:00/6:00 |
| Mon Mar 12 | @ Los Angeles Kings | 6:30/7:30 |
| Tue Mar 20 | @ Vegas Golden Knights | 6:00/7:00 |
| Thur Mar 22 | @ Chicago Blackhawks | 4:30/5:30 |