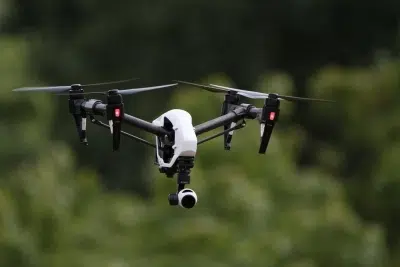 The B.C Government Employees Union is becoming increasingly worried about the smuggling of drugs and weapons into prisons with drones.
Prison officials say they foiled an attempt to smuggle contraband into the Matsqui Institution in the Fraser Valley using a drone.
GEU Component Chair, Dean Purdy says, union staff are keeping tabs on the problem.
"Its becoming a bigger issue. I think they will go to any means possible to get drugs into correctional centres. We have seen it in the federal system. We had a drone crash at the North Fraser Pre-trial Centre in Port Coquitlam on the roof last year with some drugs that were found inside it. So its something we are keeping a close eye on."
The drone dropped a package containing more than 26-thousand dollars worth of drugs and cigarettes behind the walls of the medium-security prison just before Christmas.