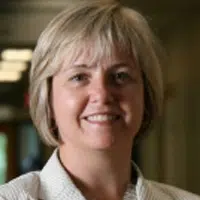 BC's Chief Medical Health Officer is not a fan of limiting the number of free needles handed out to addicts at harm reduction facilities.
Dr. Bonnie Henry says clean needles prevent the spread of disease, including HIV, and are vital part of delivering harm reduction.
While Kamloops mayor Ken Christian calls for fewer needles to be handed out, Dr. Henry says rather the onus should be on the community.
"I think working with your community to make sure that there is a process in place for making sure needles are returned and exchanged. Putting limits on them is not going to solve any problems. I think it is much more important to develop a community action plan to make sure that needles are brought back and that there is a responsibility for people for cleaning up in the neighbourhood."
Christian wanted a less liberal approach to free needles to reduce the number littered across the city and reduce exposing the public to blood borne diseases.