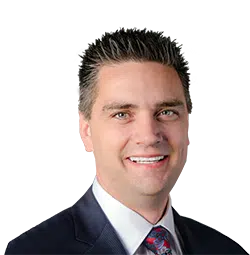 The MLA for Kamloops South says the party must renew itself after it chose a new leader in Andrew Wilkinson over the weekend.
Todd Stone, who saw his leadership bid come to an end Saturday, says the Liberals must now throw the doors of the party wide open.
"We all have to double down in our efforts to make this party this party more relevant to women, more relevant to young people, and really do a better job reaching out to the diverse communities in this province. I am really going to roll up my sleeves and do my part to make sure we attract more women, diverse individuals, and young people to this party. Because if we don't then this party will not be competitive."
Stone says the first move is to bring Dianne Watts into the fold and convince her to run in a Surrey riding in the next election.
"I thought that Dianne actually ran a good campaign. I thought that she deserved to have the space afforded to her to talk about her ideas and to talk about what she wanted to bring to the political scene in Victoria. She has an exceptional track record as a former mayor of Surrey. She has, unquestionably, a lot of support around the province."
He says Watts, who came second best to Wilkinson in the race, would be a key part of the liberal team to bolster support not just in Surrey but across the province.