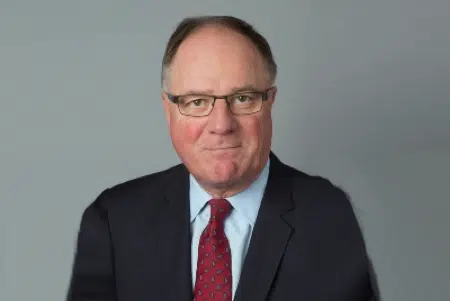 A B.C. Chief Justice is urging changes to what he calls a broken business model in order to address delays in accessing court services.
Chief Justice Robert Bauman says the problem is further upstream than the courtrooms themselves.
"In provincial court two years ago I think 135,000 people appeared unrepresented. In my court, the Court of Appeal for British Columbia, the court effectively of last resort in British Columbia 45% of family law litigants are often unrepresented. 30% of civil law litigants are unrepresented. We have to find ways of delivering legal services that allows ordinary Canadians to access the system."
Bauman says legal aid and pro bono work by lawyers are not going to, in and of themselves, address the problem of delays in court.
Are law students an option?
"Absolutely. We are starting to use law students in a much more imaginitive way in justice access centers. That is the tip of a larger part of the solution. That is law societies and bar associations considering who is delivering legal services and broadening the population of who could do that. The use of paralegals and downloading within the profession to people who may not be fully trained lawyers the ability to deliver part of the services. That has got to be part of the solution as well."
Bauman says the legal services business model needs to fixed to allow both much improved access to legal services but also allows lawyers to make a living.