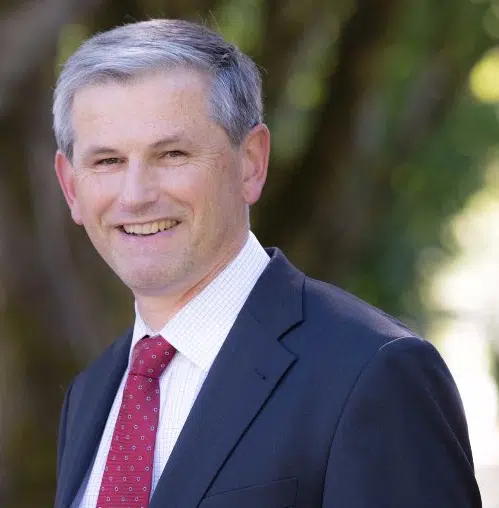 The new leader of the BC Liberal Party is making an effort to try and heal some wounds left over after a contentious end to the party's recent leadership race.
Kamloops North MLA Peter Milobar feels a line was crossed in how the other campaigns went after Todd Stone over his campaign's 1,349 rejected memberships.
"You know sometimes competitions can get a little rough but I don't think Todd or his family deserved to be treated the way they did towards the very end. It was very unfortunate. I think Todd very unfairly had his integrity dragged through the mud. All of these memberships from all camps were actually real people that paid there own money to become a member but they had missing information on a form."
The message does not seem lost on Andrew Wilkinson who made an effort again today to repair the damage by calling in to the Radio NL newsroom.
"Well understandably there were some strong words during the campaign. I have said it was a bit like a rugby game. By the time we had finished it there were some bruises and cut lips but we have now all gone to the clubhouse together to get ready for the next game as a united team."
Considering his campaign was one of the one's complaining about the rejected memberships from the Stone camp including having former MLA Bill Bennett taking a run at Stone's character, does Wilkinson think a line was crossed?
"It is always easy to have 20/20 hindsight on how something was conducted during the campaign itself or in the heat of the moment and I think all of us are at the stage now of saying it is time to move ahead. As I have said Todd is a man of great integrity. I have a lot of respect for him. I consider him a good friend and he is going to be a close colleague as we move together in our campaign to show the NDP to be a inept government."
Wilkinson added he wouldn't second guess the party when asked if it should have been more transparent on the number of campaign membership rejections.