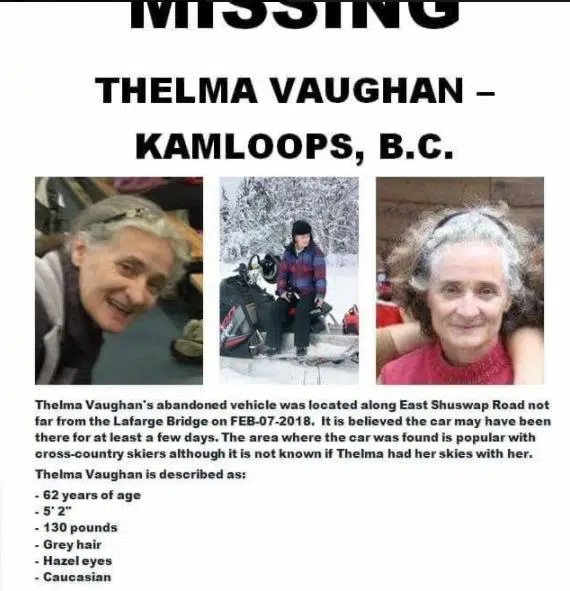 The hunt continues for a missing senior as RCMP release pictures of the car she left abandoned earlier this month hoping it jogs someone's memory.
Corporal Jodi Shelkie says 62 year old Thelma Vaughn has been missing since February 3rd.
"It appears that the vehicle was driven to Shuswap road sometime later that evening before the snow fell as there was no snow directly under the vehicle when it was found on February the 7th. It did snow on that Saturday evening and that Sunday. We have sent out photos of what Thelma's vehicle looks like. We are asking anyone who may have seen her vehicle either on Saturday or Sunday February the third or fourth to please contact RCMP."
Shelkie says at this point there is no indication of foul play.