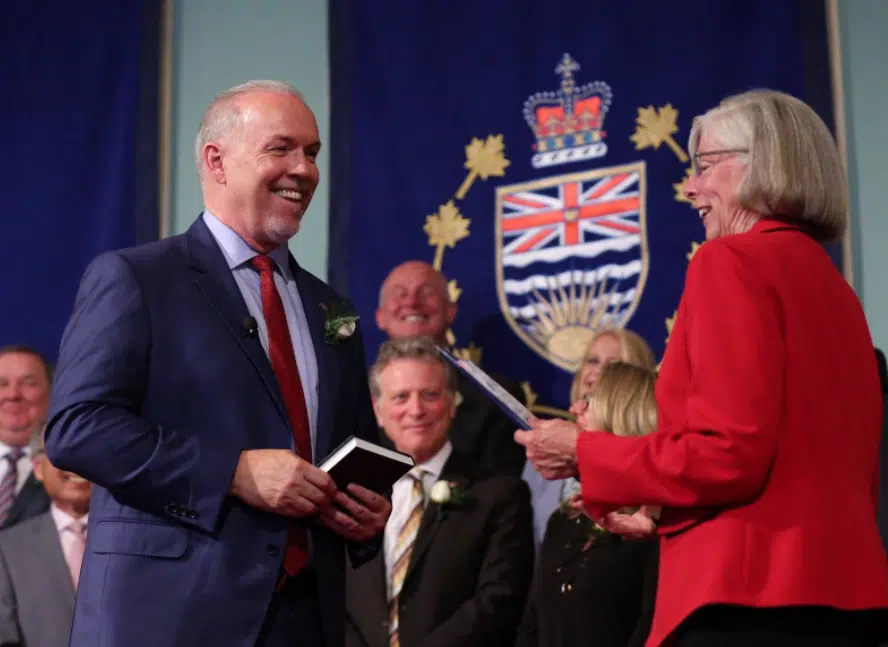 The NDP government has tabled a Throne Speech making affordability its central plank.
The speech read by Lt. Gov. Judith Guichon pledged to tackle an out of control housing market, crack down on speculation, and make a big investment in housing.
Renters were also a focus with promises of increased protections and with funding to come to build more purpose built rental stock.
Another major component was a promise to make what was billed as the largest ever investment in child care.
Premier John Horgan says more details on a major investment into childcare will be coming in next week's budget.
"When it comes to childcare it will be the centerpiece, beside housing, the center peice in our budget next week."
Addressing reporters after the speech Horgan says he wants to "lower the temperature" in the dispute between B.C. and Alberta over the Trans Mountain pipeline.
However Horgan says his position opposing the pipeline remains unchanged this as Alberta Premier Rachel Notley bans B.C. wine in retaliation and is promising "further actions."
In response to the Throne Speech BC Liberals leader Andrew Wilkinson says this is a government that has not made good on its promises.
"Everything else has been sent out for study or they've reneged on their promises. So we are now looking at a government that the election promises they made they never did have the intention to keep."
For his part Green Party leader Andrew Weaver said while there were lot of promising signs in the speech he too thinks it was short on details.
"However, we await details in next week's budget as to how these values will be implemented in government policy. British Columbians are facing an affordability crisis and they deserve
to see a strong vision and bold action from this government."
Weaver says on the climate change front it is time for this government to "get beyond rhetoric."