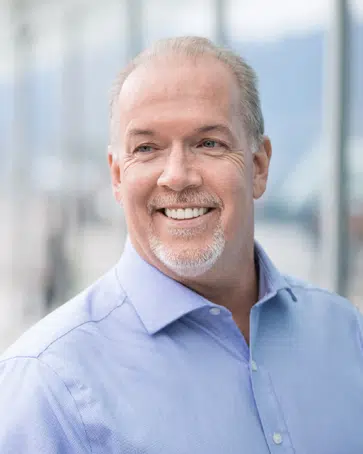 B.C's Premier says it is Alberta's government not his that is out of line in a dispute over the Trans-Mountain pipeline that has spilled over to the province's wine industry.
John Horgan says the Rachel Notley government has violated inter-provincial trade agreements by banning BC wine in retaliation.
Horgan says his government has not violated the constitution and is on solid ground on the jurisdiction issue.
"It may well be that we find ourselves at the Supreme Court when it comes to this question of jurisdiction. What we do know is that the Government of Alberta has taken direct shots at the wine industry in clear violation of internal trade agreements that were signed by B.C, Alberta, and other provinces. Our actions, I believe, are completely consistent with our jurisdiction under the constitution."
That said he adds he does not want to be distracted by this spat with Alberta.
"Or announcing every other day that they are taking on the people of British Columbia. I don't think that is how cooperative federalism works. We agree on so many things across the country. The fact that we have a periodic disagreement is our strength. When one province acts counter to signed agreements, the notion that the NEB process is completed is just not true, there are multiple court cases at play, and the federal government knows that and the provincial government knows that as well."
Horgan says talks continue with Ottawa on the issue.
"Certainly federal officials are out again this week to talk to officials in the provincial government here. I look forward to hearing reports on how that is going."
Alberta Premier Rachekl Notley has begun a petition over the Horgan government's stance on the Trans-Mountain pipeline, a petition that has gathered 10,000 signatures since launching yesterday.
Notley, who has already banned B.C. wine in retaliation, is threatening further actions if federal government efforts to defuse the situation do not work.