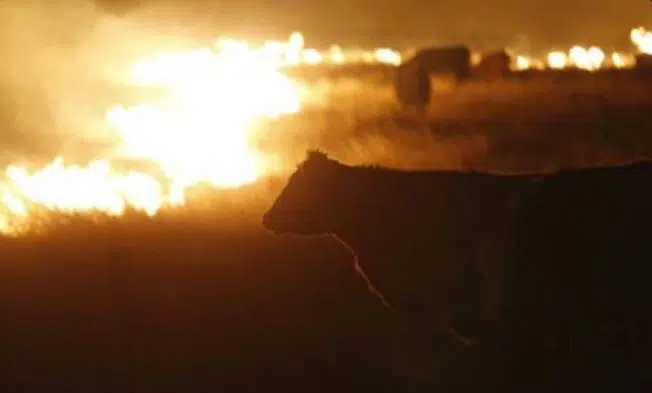 The General Manager of the BC Cattlemens Associaition says concerns are mounting over huge parcels of grasslands in the aftermatch of last year's historic wildfire season.
Kevin Boon says immediate action must be taken to prevent erosion of grasslands vital for grazing for ranchers in the province.
"I think the bigger thing is that we are concerned about right now in that we really want to emphasize to government, especially on these crown lands, is these fireguards, there are over five thousand miles of fire guards that were put in, and those fire guards need to have some vegetation growing on them. We need to get some grass growing."
He says grass is the easiest thing to plant to immediately cover bare soil and prevent erosion.
Boon says also concerning is the potential for an influx of invasive plants.
He says immediate action must be taken to prevent the spread of invasive before it is too late.