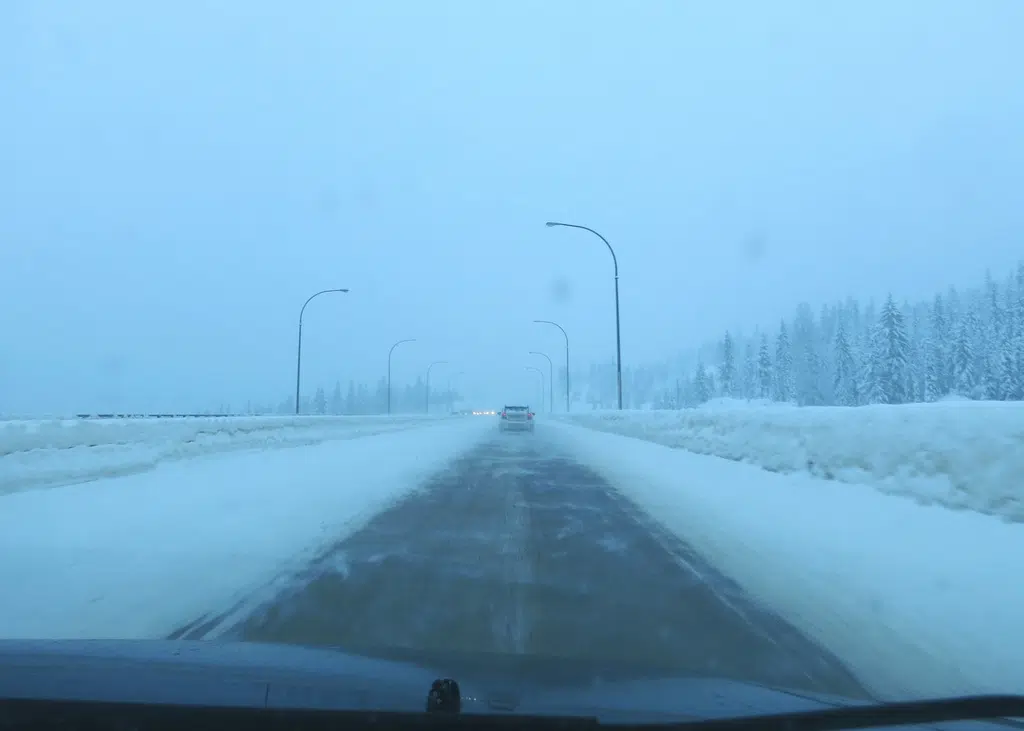 Be prepared if you are driving to Vancouver this weekend on the Coquihalla.
Enviroment Canada Forecaster, Lisa West expects a lot of snow between Hope and Merritt over the next 24 to 48 hours.
"It's going to affect the highway passes. The Coquihalla is looking to see anywhere from 15-20 centimetres by the time we get to Saturday night. And even with flurries continuing throughout the night, and even throughout the day on Sunday, as the Arctic front then follows that low pressure system, bringing some fairly strong winds, potentially blowing snow, and some flurries."
As for the City of Kamloops?
"Kamloops is more or less on the northern extent of the main precipitation band, so slightly less amounts there. Expecting 10-15 centimetres by the time it gets to Saturday night."
There will be strong winds and blowing snow in town tomorrow.