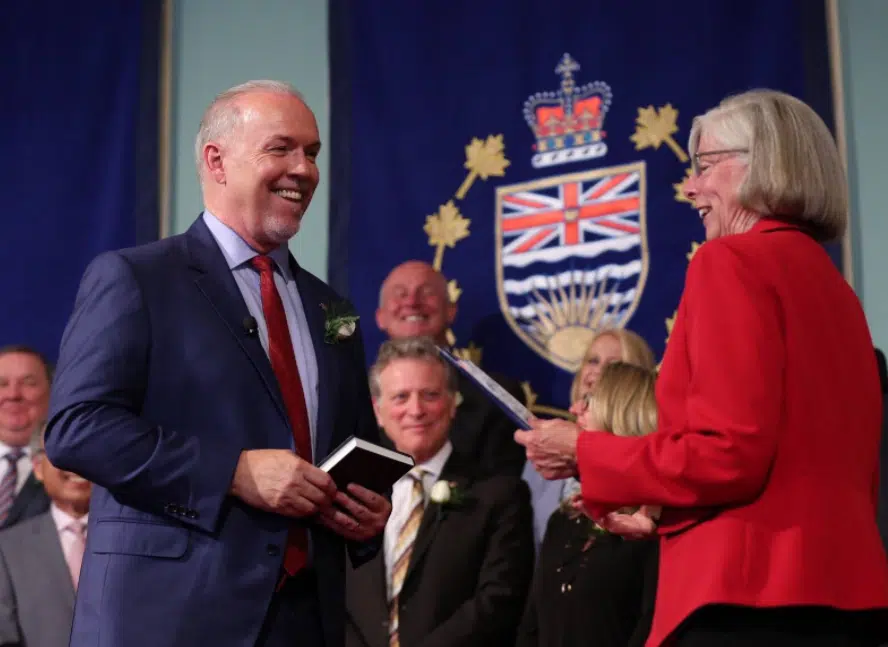 The Premier didn't say yes and he didn't say no when asked if any capital funding will flow to the Kamloops School District when Tuesday's budget is unveiled.
John Horgan says his government is very aware of the need in rural BC with years of declining enrollment now turning around and districts like Kamloops seeing an influx of students.
Horgan noting his government recently unveiled plans for a new $35 million middle school in Lake Country in the nearby Okanagan.
He says his government has a three year $14-billion capital plan.
"That includes working on the highway from Kamloops east. That includes hospital improvements in the interior. That includes schools, roads, and other infrastructure. We are committed to making sure that we are meeting the needs of people in every corner of the province including, and particularly, in Kamloops."
According to Kamloops School District data in the last 16 years, not including the recent announcement, the Kelowna area has seen $114 million in capital funding for school districts compared to a mere $10 million in Kamloops.