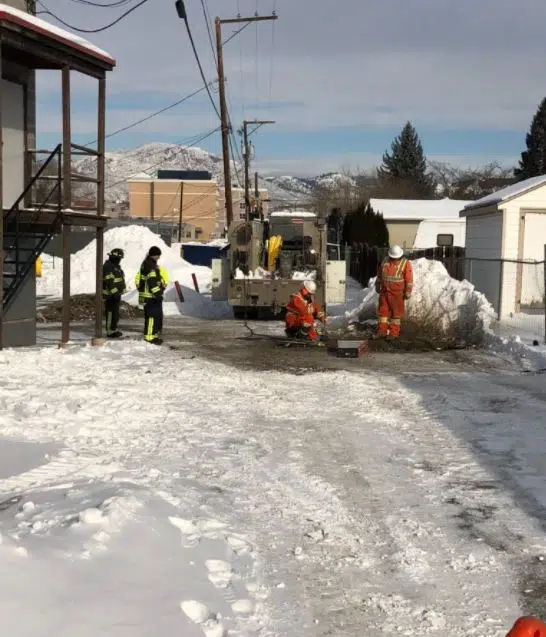 Fortis BC and Kamloops Fire and Rescue crews have finished capping a broken gas line on the North Shore.
Platoon Captain Rob Chalmers says the area, incuding nearby businesses, was off limits off limits for a while but the all clear has been sounded.
"Early this morning a fella who was doing some snow clearing in the alley behind these buildings here clipped a gas line. Our crews got here fairly quickly and cordoned off the area. Fortis has been here since around 6:30 this morning."
The 500 block of Tranquille was closed but has since re-opened to traffic.