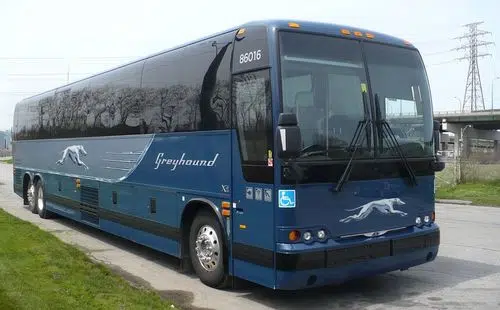 As Greyhound guts its services especially in nothern B.C. it is drawing the ire of a former Transportation minister.
The Passenger Transportation Board gave Greyhound approval to cut minimum frequency for Kamloops to Kelowna service from twice a day in each direction to a minimum of twice a week.
Kamloops South Thompson MLA Todd Stone calls that a terrible decision.
"It's very very distressing for a lot of people in rural British Columbia. It would appear that the NDP government has rolled over and has basically signed the ticket for Greyhound to pull out of all of these communities that desperately need more transportation services not less."
Councillor Donovan Cavers is a strong advocate of bus transportation.
"To reduce their service levels to this extent is concerning. If they are going to move in this trend they should just open it up so that there is competition. But right now basically Greyhound has a monopoly. To allow them to reduce service like this is a disservice to people living in the interior and these communities."
Greyhound bus service in Northern BC will be all but eliminated by June 1st.