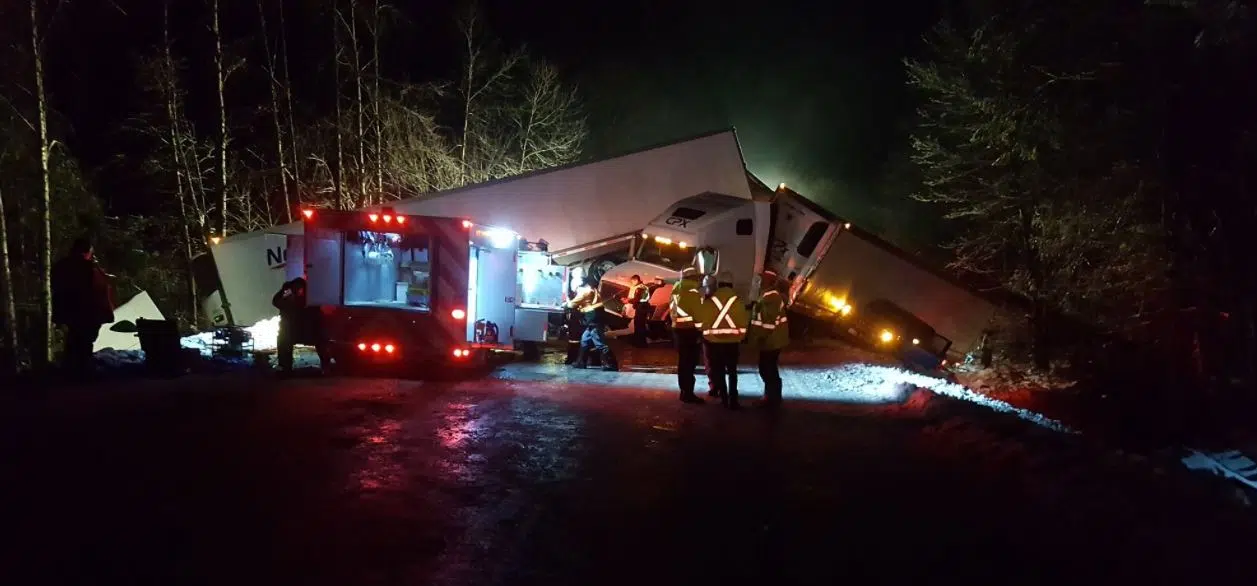 As the clean up continues an investigation is beginning into last night's horrific crash on the Coquihalla.
Constable Mike Halskov says amazingly despite the speed, the sheer amount of vehicles, and the size of some of them including two Greyhound buses and big rigs there were no deaths.
"Multiple emergency services agencies responded to the collision and demonstrated excellent inter-agency cooperation in order to locate everyone involved and ensure that the injured recieved medical care as soon as possible. We are very thankful that there were no fatalities as a result of this collision. Winter driving conditions are considered to be a major contributing factor in this crash."
Halskov says it is too early to say if there might be any charges, saying the investigation is just beginning.
He also credits first responders for working together to treat people at the scene.
34 ambulances were sent to the scene along with two air ambulances and even nearby Hope Search and Rescue.
The crash sent 29 people to hospital with injuries from slight to severe.
Another 136 had to be taken to Hope where they spent the rest of the night.
The crash closed the Coquihalla between Merritt and Hope overnight but it has since re-opened.
Below are pictures of the crash posted to social media by the Hope Search and Rescue team who was called to the scene.