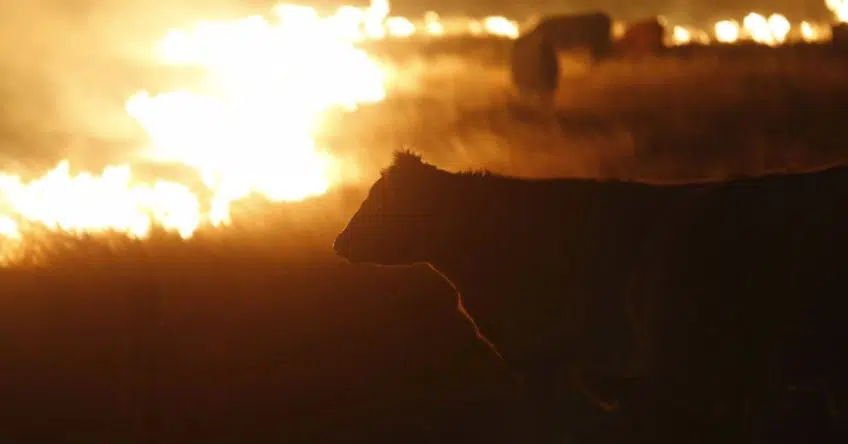 B.C.'s Forests minister says his government is addressing lingering concerns from last summer's historic wildfire season expressed by the BC Cattlemen's Association.
Ranchers are worried that if five thousand kilometres of fire guards are not reseeded, along with fire charred grasslands, then they could lose hundreds of thousand of hectares of valuable grazing land.
Forests Minister Doug Donaldson says his government is moving quickly.
"We want to get those areas reseeded as quickly as possible. We have got seeding specialists on it right now to come up with the right mix. Definitely concerned about not only the feed for range but also for for run off in the spring freshet. You know when this snowpack melts and if it melts rapidly then you don't want to have a lot of erosion because there is denuded soils because of the forest fires."
B.C. Cattlemen's Association General Manager Kevin Boon welcomes the news.
"We are extremely happy to see grass seeding going on and we want to make sure that it includes all of the disturbed soil from firefighting practices not just a part of it because its all important."
Donaldson says the province also has programs in place for ranchers to purchase feed from elsewhere noting grass takes time to come back.