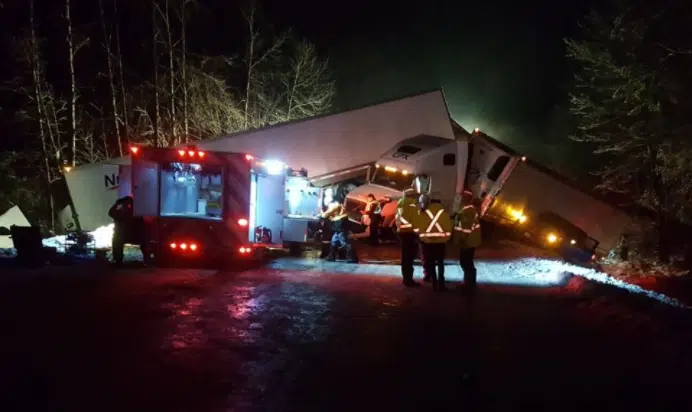 The ministry of transportation is going to await the outcome of the RCMP's investigation into Sunday night's horrific crash that closed the Coquihalla for about 12 hours before considering any changes.
Deputy Regional Director Janelle Erwin says the ministry is confident the highway contractor was on the job and making the Coquihalla as safe as possible Sunday night..
"We had a couple plows out there 20 minutes before the crash happened. We have protocols in place from a maintenance perspective but we do want to understand from an RCMP perspective what happened."
Erwin says icy winter conditions and speed may have played a big role in the crash.
"Just north of the crash site we actually have variable speed limits in place recognizing just that the fact that we are in mountainous terrain and the weather does change quickly and as a result we do adjust speed limits."
Erwin wouldn't say if the ministry should review speed limits or look at mandatory closures of the Coquihalla in rough weather in the aftermath of the crash.
No one was killed when big rigs, two Greyhound buses, and some cars all piled up on a downhill curved sections of the Coquihalla by Othello road, although 29 people were rushed to hospital with injuries from slight to severe.