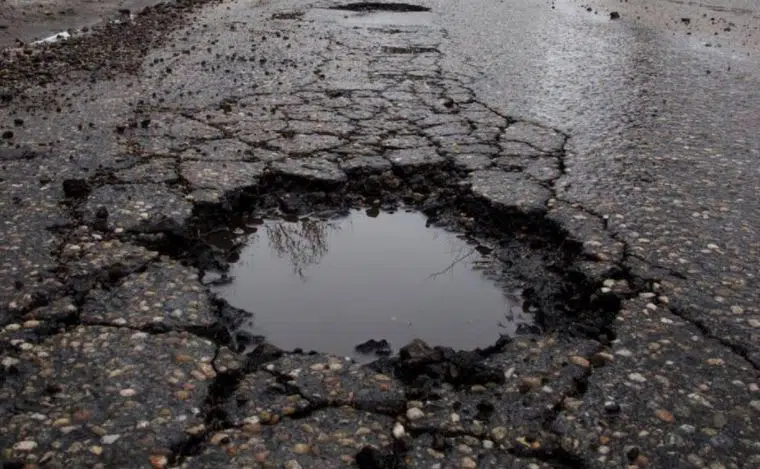 It looks like it is going to be another terrible spring for potholes on the roads and streets in Kamloops.
City of Kamloops Streets and Environmental Services Manager Glen Farrow says it is that time again, noting the problem appears to be as bad as last year, which was dubbed 'the worst ever'.
"Based on my assessment at this stage in the game, it looks fairly similar to previous years, with the ongoing freeze and thaw events that we've been having, and will continue to have in the next couple of weeks, I would anticipate lots of asphalt work throughout the summer months again."
Farrow says council approved extra cash in the budget to help pay the costs.