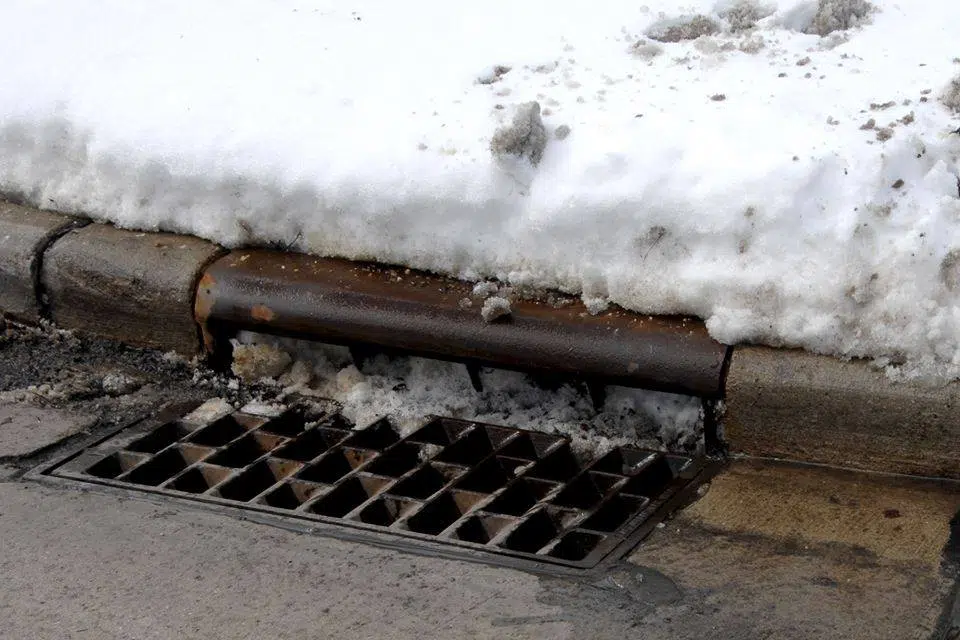 Kamloops is getting for what could be the big melt next week.
With Environment Canada forecasting temperatures as high as 9 degrees by Monday, city work crews are busy just in case.
Utility Services Manager Greg Wightman says, workers are ensuring all catch basins and storm drains clear.
With 6,800 catch basins, Wightman says, its not an easy job.
"The one thing that is working in our favour with that forecast is we're still seeing minus 6, minus 7, overnights. We're hoping that kind of freezes up the melt overnight and slows it down in the morning there. We are prepared, we have a list of known problem areas, and our crews in advance of a forecast like this, start going around and doing everything they can to open up the catch basins and the rock pits, and all the other drainage structures to make sure the melting snow does have a place to get to."
Wightman says, low lying areas on the Kamloops north shore are most vulnerable.