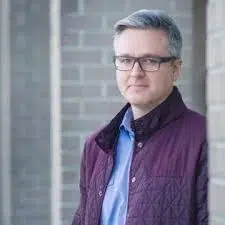 The President of the BCTF is urging the province to increase operating grants by tens of millions of dollars within the next few weeks to offset the soon to be introduced health payroll tax.
Glen Hansman estimates the financial hit to school districts of the new payroll tax could be in the neighbourhood of 70-million-dollars.
So what happens if the province does not offset those costs.
"Well it means that school districts may need to proceed with cuts and I don't think that is what this new government intends."
After seeing last week's provincial budget does he think the province has the money to help should it be so inclined?
"There were contingency funds within there. The ministry of finance was clear that everything was sort of being looked at. I would suggest, and I am confident that others are too including school boards, that this particular piece needs to be addressed over the next couple of weeks. Not waiting for a panel or some external review of how the education system is funded."
Hansman noting school districts are working on budget for the coming school year where costs will begin to be incurred by the new tax.