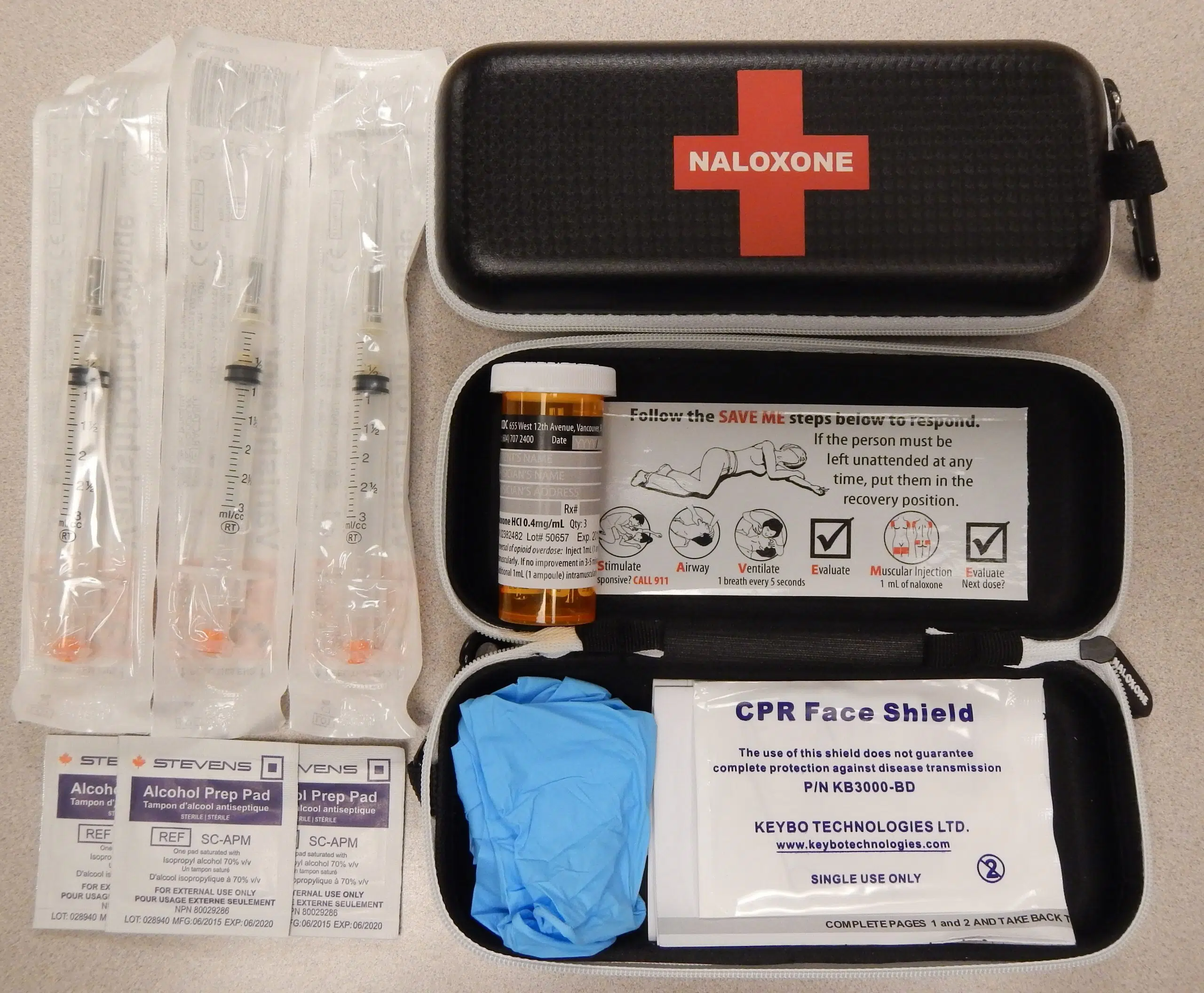 B.C Coroners Service has some recommendations, admist an overdose crisis in the Kamloops area.
Following a major spike in suspect drug overdose deaths in the Kamloops region, BC Coroner's Service Spokesman, Andy Watson says, they are urging people using substances to reconsider
"And obviously, we've shared some of that language before. If you are somebody that is using substances, make sure that you don't use alone. Use in the company of somebody that can use Naloxone, or in the company of somebody that can call 911."
Watson says, its important for community members to know the signs of an overdose
"That can include slow, or no breathing, gurgling or gasping, the lips or fingertips of an individual turning blue, somebody who is hard to wake up, or somebody who is not responsive."
Watson adds, if you do see somebody experiencing those symptoms, to call 911 immediately, and if possible, use a Naloxone kit.