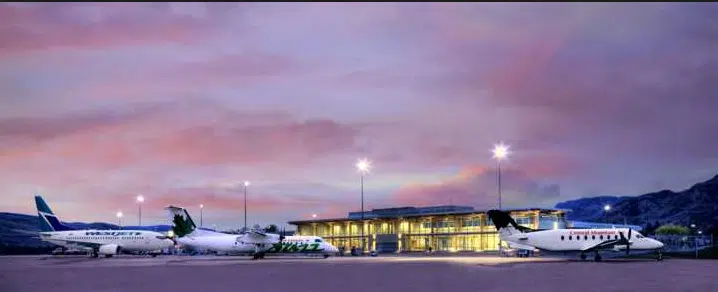 The Kamloops Airport saw a record number of passengers in January.
The number of people flowing in and out of the airport breaking a the last monthly record set three years ago.
"We welcomed 32,963 passengers in January of 2018 which beat the previous record of December 2015 by 742 passengers."
Airport Managing Director Heather McCarley says this is good news for the airport.
"The winter is a little bit busier than it normally is in the summer . We had a challenging third quarter for passenger numbers with the B.C. wildfires. But we had the significant increases through November and December with approximately 5,100 additional passengers during these months compared to the year prior."
Air Canada is planning non stop flights to Toronto from Kamloops this summer for a three month period.