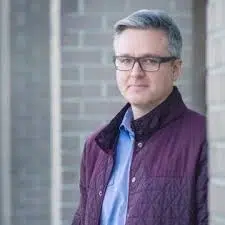 The President of the BC Teachers Federation says it might take a while for the province to get to each school district's capital needs.
Glen Hansman says despite two-billion-dollars set aside for school capital projects in the provincial budget some districts might have to wait a few years to see there concerns met.
"New construction can't come too soon. $2 billion over a three year period of time is way more than what was there before. It will be making sure that all of the schools get built within that window of time and that there is commitments for year four and year five to try and get the rest of those done."
Hansman says the the capital need province wide from school districts is significant.
"Surrey is not the only place where it is a problem. Chilliwack for sure there is thousands of kids in portables there. The whole capital region, southern Vancouver Island, some tight space issues there. Kamloops and other parts of the Okanagan where there needs to be an extension on a school, or a school needs to be re-opened, all of that costs money. Hopefully the conversations will continue on that."
That said Hansman adds the province is talking to school districts to re-assess current procedures.
"Perhaps change a lot of the rules around school construction and the the cost sharing arrangements. It has been a long time since any of that has been looked at in a meaningful way."
The Kamloops Thompson School District is lobbying for desperately needed capital investment, investment that likely won't be coming this year.