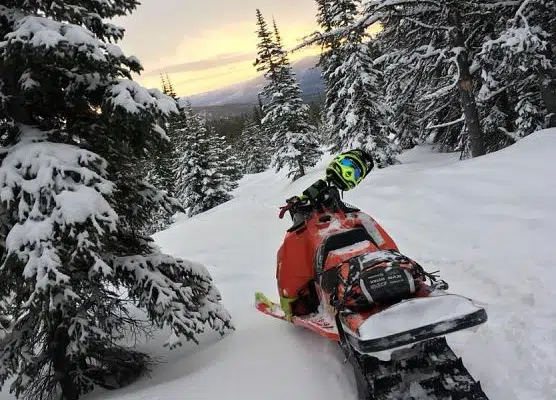 A 30 year old  Lumby man is the latest snowmobiling fatality in BC
Vernon North Okanagan RCMP Constable Kelly Brett says says the incident occurred Sunday.
"The Vernon North Okanagan RCMP received an emergency spot activation in the back-country area of Mabel Lake, which is near Lumby BC, for a male who reportedly lost control of his snowmobile and landed in a creek. The male was with a group of friends at the time and they did attempt to assist the man however he died as a result of his injuries."
Constable Brett says the tragic event serves as yet another reminder of the risks associated to back-country sports regardless of your level of expertise and training.