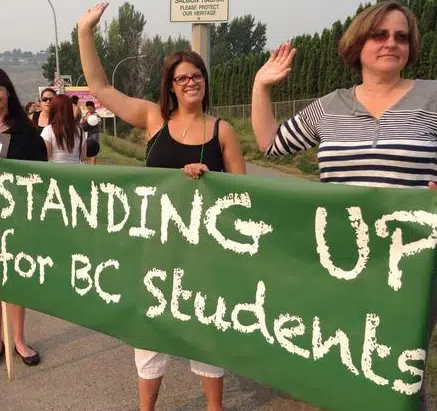 There will be no change in leadership atop the Kamloops Thompson Teachers Association.
Amanda Jensen will remain KTTA President after being acclaimed back to the position for a second term.
Jensen says there is plenty of work to do noting the union in going into a bargaining year.
"Having those bargaining priorities on behalf of Kamloops teachers submitted to the BCTF is one of the top priorities. There is going to be likely some local bargaining and I am really looking forward to that. Other than that the big provincial issues, class size and composition, going into bargaining and looking at those provincial issues on the whole for the province."
She says the other big issue is still the student crunch in School District 73 and its desperate need for capital investment.
Jensen also called the fiscal impact of the new health payroll tax on the district "concerning."
The Kamloops School District estimate the tax will wipe out every dollar of MSP savings and add an additional cost of $250,000 a year by 2021.