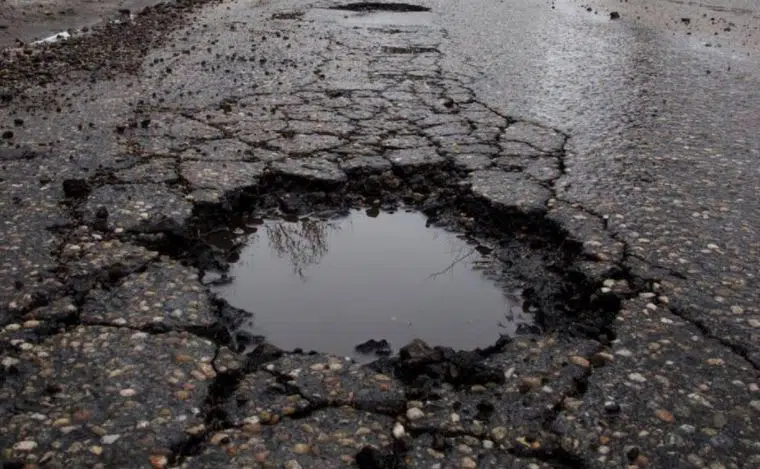 If you spot any problem potholes on Kamloops streets, report them to the city.
Streets and Environmental Services Manager, Glen Farrow is encouraging drivers to use the MyCity app and send in photos with specific locations of big potholes on the road.
"We have lots of different means to receive information. There is a new app called MyCity, or MyKamloops app and there is the ability to take pictures have it track, record, that very specific location on the street, which would then go towards our Operations Centre. Our staff are notified where those concerns are, so we are able to repair them."
Farrow points out there is 1.6 million dollars in the asphalt repair budget for 2018 which is used primarily to fix potholes and other maintenance work.
He says he feels the budget is sufficient and wont have to go back to council to ask for more cash.