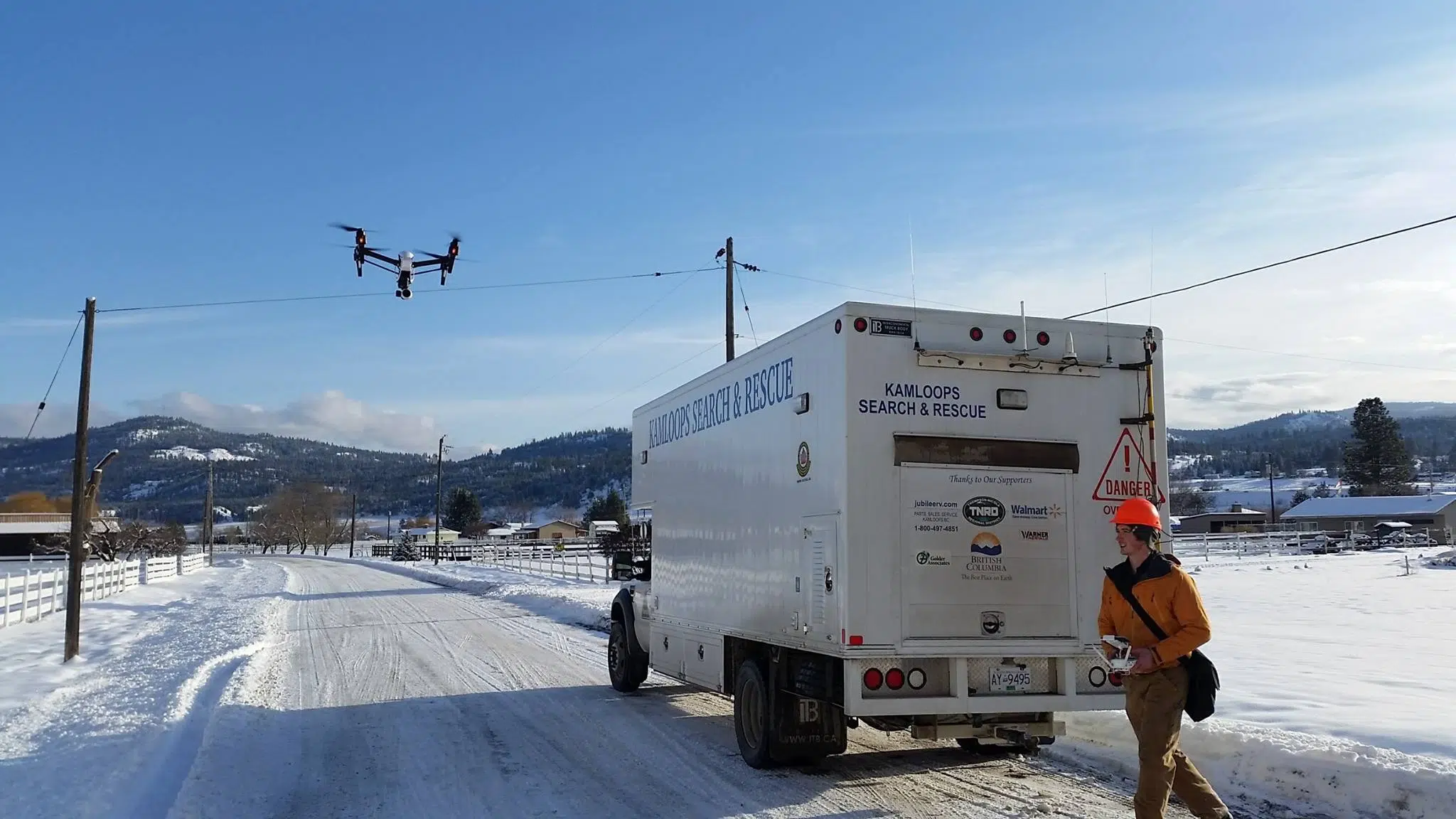 Kamloops Search and Rescue's pilot project for drones has been extended another year.
KSAR Search Manager, Alan Hobler says, the drones have been useful, as they've had more call outs this season than usual, with longer durations for searchs.
"We had them out 3 or 4 times. We used them extensively on the Thelma Vaughan search, as well as the one for Ryan (Shtuka). They have the infrared cameras on them, which tend to be very helpful on these type of searches where there is snow. WIth the infrared, in some instances, we can actually see through new snow, and you can actually spot tracks that are underneath the snow."
Hobler says, they're definitely looking at expanding and using the drones more in the future.