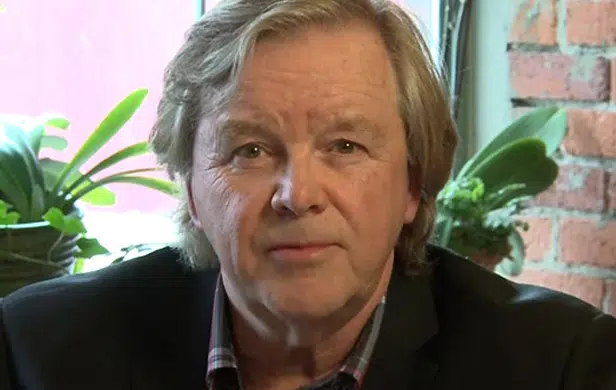 A libel suit between former MLA Gordon Wilson and the NDP government, and the potential cost to taxpayers, have just mushroomed.
Gordon Wilson has expanded his libel lawsuit against Premier John Horgan and Jobs minister Bruce Ralston seeking $5 million in damages to include a number of media outlets.
Wilson, in court documents filed March 9th, added CKNW, and NW talk show host Simi Sara, the CBC, the Vancouver Sun, the Globe and Mail, and the Times Colonist to his libel suit essentially accusing them of repeating the alleged slander.
Wilson wife, and also former MLA, Judy Tyabji was asked why.
"Through the investigation and the responses that were being recieved there was a narrative coming out that somehow the media were responsible for what happened. The way the justice system works is that if someone makes that claim you have to actually extend the lawsuit, include them, and hear what the media have to say about that. We don't have the real data and the real evidence at this point. It has not been provided. Certainly the media were a part of it. They were the medium."
The expanded lawsuit also names a John Doe, Tyabji was asked who that person "to be named later" is.
"There was an FOI request made by the NDP in 2015 that produced 180 pages of Gordon Wilson's work at that point and we don't know who filed it. One of the reporters makes a comment the contact from the Premier's office said or I recieved stuff from the Premier's office. Who was that? There are members of the media who have information about how things unfolded that day. In that information is going to be someone's name. That person was key to the strategy of how Gordon Wilson was defamed."
Tyabji says efforts to settle out of court have also stalled
"John Horgan is not paying personally and Bruce Ralston is not paying personally. I would expect if they had to pay personally they would be settling this. They would have settled it in five minutes."
Both the Premier and Jobs minister have filed indemnity applications to have taxpayers foot their legal bills.
Wilson is suing for comments he alleges are defamatory made by both Horgan and Ralston about his performance as LNG advocate in the former BC Liberals government.