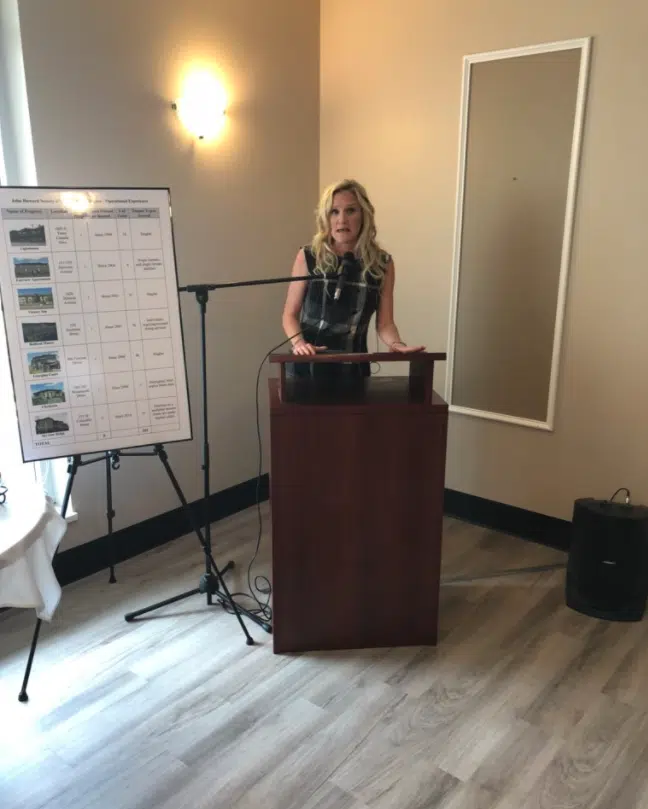 The City of Kamloops teaming up with B.C. Housing and the John Howard Society for a ten million dollar housing venture for low to medium income earners in the downtown core.
The project will be located on three lots bought by the city along 5th Ave and St Paul will involve 52 units of low to moderate income affordable housing.
Kamloops Mayor Ken Christian says the society will lease the land for $1.5 million.
"We need a broad approach to housing that will meet all of those needs and it starts with things like emergency shelters, which we have provided and stepped up for and it goes all the way to affordable home ownership."
The CEO of the John Howard Society Lindsay Lord says this type of housing is needed in Kamloops.
"Our wait list is currently comprised of single mothers and single fathers. We have grandparents who are raising a grandchild. We have single people who have had, whether it may be a marital breakdown, and are requiring access to affordable housing."
Lord says design work and municipal approvals process will happen this spring with construction to start in early 2019.