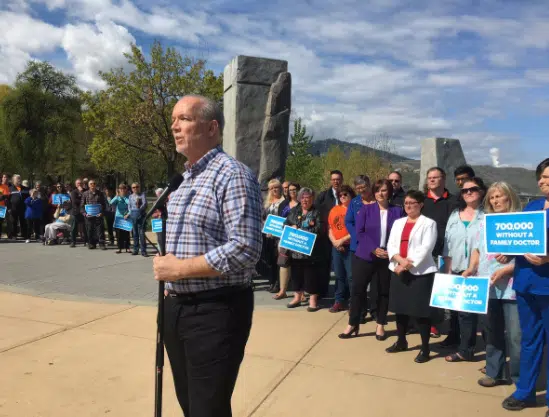 The Premier is playing down any talk that taxpayers will be on the hook for huge costs as he faces a libel lawsuit filed by a former MLA.
John Horgan says at this point the potential costs are an unknown.
"Well I don't know how we can predict that. We haven't really begun any court proceedings that I am aware of so I don't know if the costs are significant or not."
Horgan also confirming he has applied to be indemnified, meaning taxpayers pay his legal costs, but wouldn't confirm it had been granted.
""I can't determine what citizens will do. Mr. Wilson has charted a course. The issue is before the courts. All citizens have recourse to go to the courts and we will just have to see how it plays out."
Gordon Wilson who has filed the lawsuit says taxpayers will be on the hook.
"What is galling is that the Premier and the jobs minister created this problem and now seem to be prepared to allow the taxpayer to pay for it. That I find frankly atrocious. There are I believe seven lawyers on the other side. They are all billing at extremely high rates and the taxpayer is paying for it."
Wilson says the Premier's comments are telling as his legal defence, which seems to be blaming the media.
"It kind of underscores their attitude if he suggests the reason this might be a lengthy and very expensive trial that the taxpayers are on the hook for is somehow my fault. I didn't ask for this fight. I would very much like to settle it and settle it quickly."
Wilson says they plan on seeking pre-trial evidence from the Premier, Jobs minister Bruce Ralston, Finance minister Carole James and others.
He says barring a settlement the hope is to be in court later this year.
Wilson expanded his lawsuit this week to include several well known media outlets and one talk show host.
Wilson is suing for comments made about his performance as LNG advocate before he was fired by the NDP government.