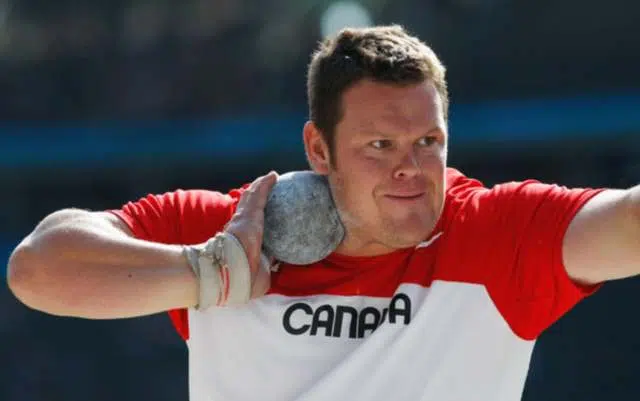 Kamloops Olympian Dylan Armstrong will soon be headed to the Kamloops Sports Hall of Fame.
He was the first of four names announced as the class of 2018.
The Olympic bronze medalist from 2008 in Beijing says, he'll be proud to enter into his hometown's hall of fame.
"We've had some amazing athletes in Kamloops over the years, and I just feel very honored to be be able to be a part of that group. So its definitely very exciting for me and my family."
Armstrong is done competing now, and has focused on coaching locally.
"It's actually been an easy transition, you know, because I'm doing what I love still, and I'm heavily involved in track and field. Nice to be able to give back and try and get some more future Olympians on the podium."
Armstrong, along with the late George Farquharson have been named as hall of fame inductees, two more will be revealed shortly.
The Hall of Fame induction banquet and Sports Council Awards will go April 28th at the Coast Hotel and Conference Centre.