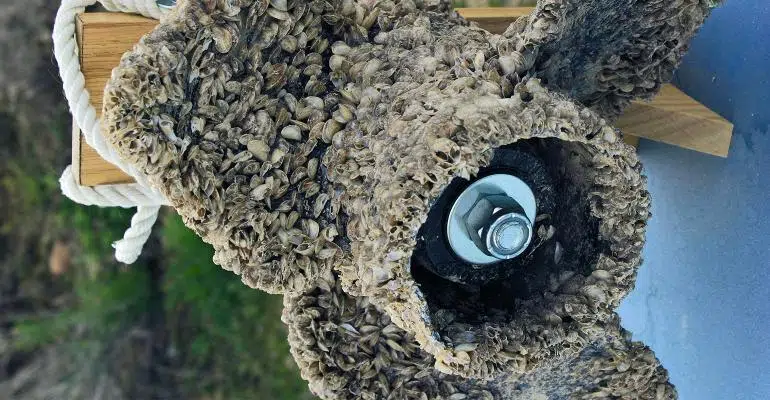 The Shuswap Watershed Council wants more action from the NDP government to prevent mussels from entering any water body in B.C.
The Senior Regional Manager of the Fraser Basin Council, Mike Simpson says, a letter has been sent to the Premier and the Environment minister calling for additional actions and resources for the current defence program, before any major damage to such important lakes such as the Shuswap.
"Its still not enough. Last year the detection station near Golden coming in from Alberta was the only one that was open 24 hours a day. A lot of the rest of them the other inspections were not open all the time, still not good enough. I mean the risk is too great if these things take over our waterways, so we are calling for more resources and even more inspection stations and longer hours so that we can catch everything and anything that comes through."
In the U.S Midwest, invasive mussels have destroyed boat engines, fouled beaches, and caused damage to boat ramps and docks.