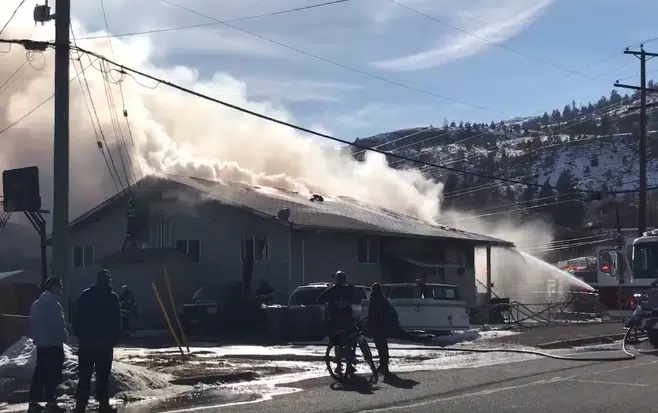 No arson charges will be laid after a fire gutted a home in Westsyde last week.
The blaze broke out in the basement of a duplex just north of Centennial Park Monday March 12th.
The owners did have insurance.
Kamloops RCMP Sergeant Brandon Buliziuk says police wont be doing anything more on the file adding investigators didn't receive enough information to even consider charges.
"The investigation determined that there may have been youth playing with something that could have led to the ignition of a fire. Regardless the investigation on the RCMP side of things has concluded and we are not forwarding any information to the BC Prosecution Service."
One person was taken to hospital to be treated for undetermined injuries.
It took Kamloops Fire and Rescue nearly an hour to knock the blaze down.
The home is located on Westsyde Road between Huntington and Kyle Drive.