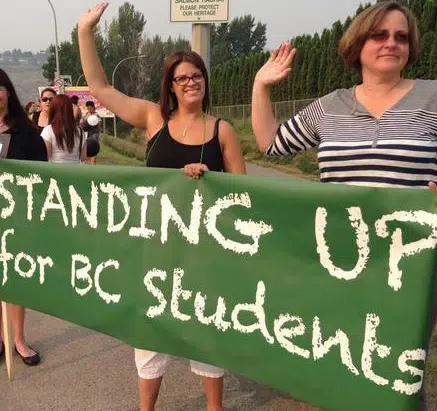 The BC Teachers Federation plans to investigate violence in provincial schools.
Delegates at the annual general meeting in Vancouver unanimously passed a resolution submitted by the Kamloops Thompson Teachers Association.
KTTA President Amanda Jensen says it is a significant increase in supports.
"It has to do with a lot of ministry designated kids that are not receiving the support that they need. In a school district like ours it speaks to the number of students who are in classes that are over in class size or in composition."
The KTTA submitted a total of 14 resolutions for debate.
At the AGM Glen Hansman was also acclaimed to another term as union president.