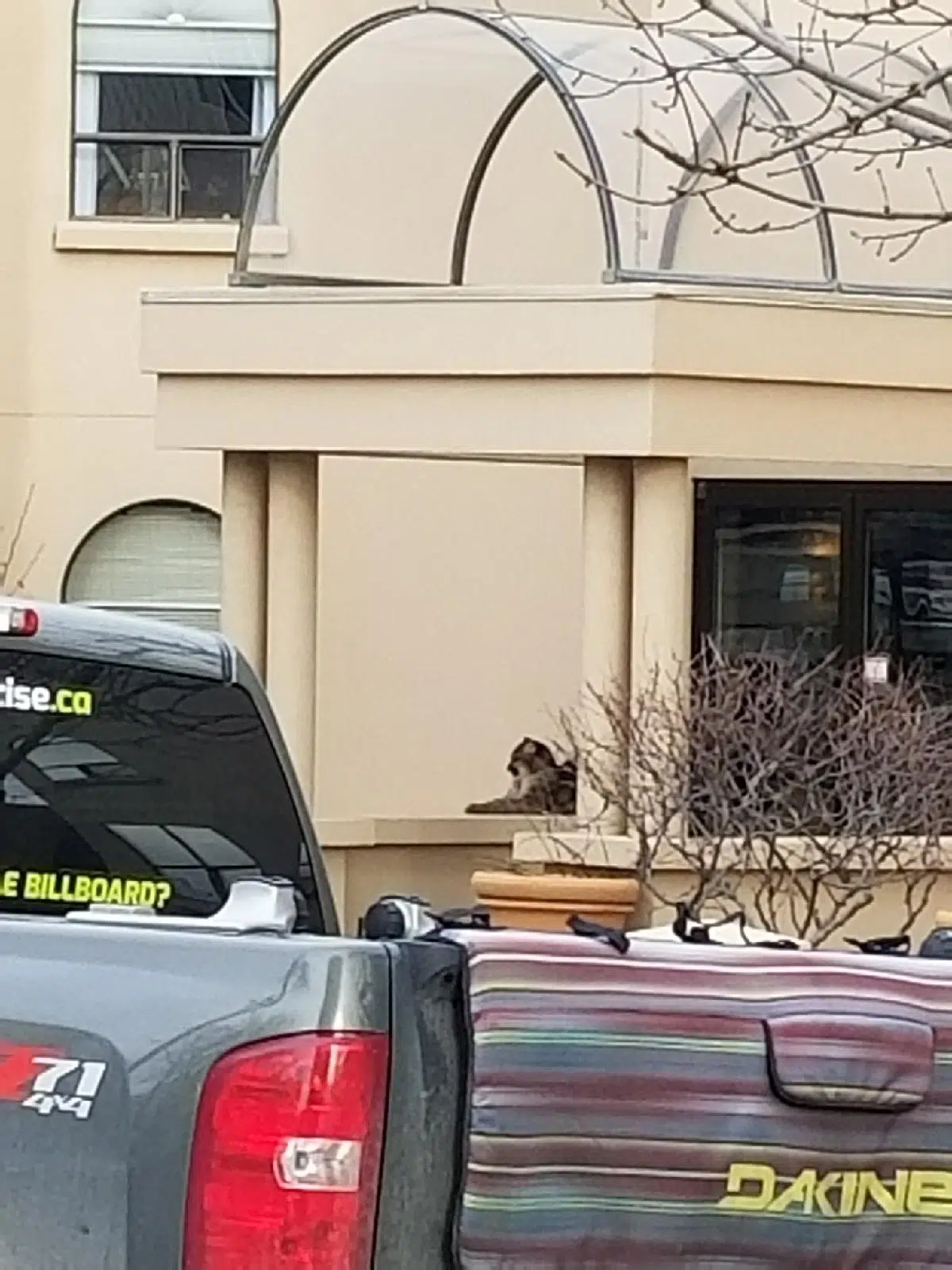 The B.C Conservation Service says it hasn't decided yet whether a young cougar that had to be tranquilized in downtown Kamloops this morning, is old enough and healthy enough to be returned to the wild.
Conservation Service Sergeant, Kevin Van Damme.
"What we're looking for is to determine you know, what kind of health the animal is in, how old the animal is. And that'll give us some direction in next steps to take."
This cougar, refusing to head for the hills after showing up this morning outside of a downtown condo complex at Third Avenue and Nicola Street.