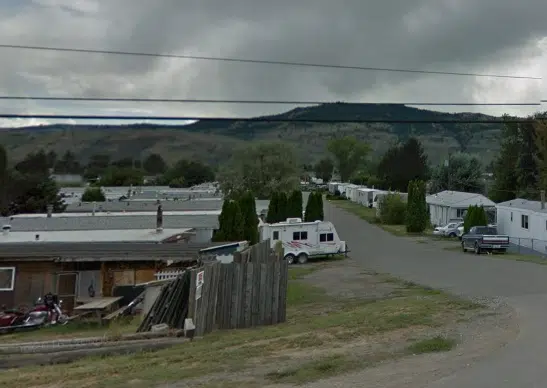 The owner of a Kamloops mobile home in the L and E trailer park on Ord Road, which was surrounded by gun-drawn Mounties earlier today after being fire bombed, is speaking out.
Bernie Field, lashing out at the residential tenancy branch, which she claims has made it nearly impossible to evict a delinquent tenant.
"According to the residential tenancy branch, the earliest I can do anything is April 5th, and if I get an order of possession, I can't serve it until two days later, which is April 7th. And I have to wait 21 days after that. So I'm looking at May 1st."
Field pointing out, that a man living in her single side, hasn't paid rent since December, and she's also been unable to convince B.C Hydro to cut power.
Police were called to that unit shortly after 5 a.m. this morning, after reports of a molotov cocktail starting a blaze.