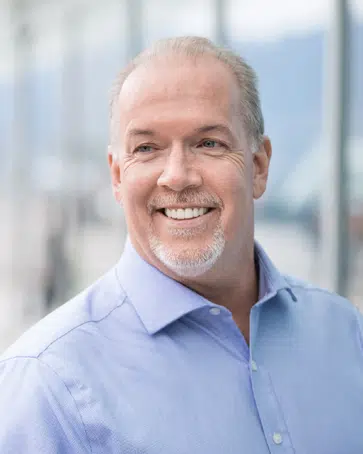 B.C's N.D.P Premier continues to get good marks for the job he and his minority government are doing.
Angus Reid Executive Director Shachi Kurl says John Horgan's approval rating in a survet conducted earlier this month is up three point since the election, and has him at 52%.
"When you look at that approval level, relative to whats going on with Rachel Notley, who is in the low 30's, next door in Alberta, as Premier, or Premier Kathleen Wynne in Ontario sitting at 19%, I believe that the N.D.P in British Columbia, that Horgan will take that number and be happy with it."
The result ranks Horgan with Saskatchewan's New Conservative Premier, Scott Moe, who also scored a 52% approval rating. Ontario's Kathleen Wynne ranked worst, at just 19%.