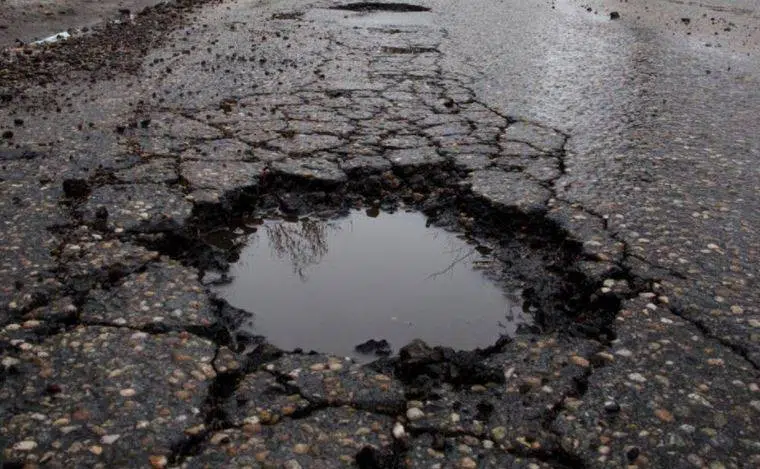 Kamloops work crews will be able to do better repairs on those nasty potholes throughout the city starting Monday.
Streets and Environmental Services Manager Glen Farrow says Kamloops companies will be offering recycled asphalt a much better quality that they have been using which was lesser quality during the winter.
"Its a good mix but you know the quality that the plant can kick our for us is significantly better. The material is, you know even the speed and nature of it, is a lot better we are not spending time making our own."
Farrow says, they will be also several what he calls, 'bigger dig-outs'.
"Where there is these issues further down than just on the surface, often that's what these potholes indicate, is there is something else going on further down, so we will be getting into that over the coming weeks as we really start moving into our spring clean up season as well."
Farrow admits, they will be filling holes the rest of the year.