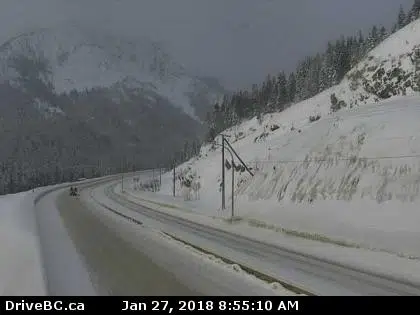 Brace yourself for some bad weather if you are planning on taking the Coquihalla.
Environment Canada's Greg Pearce is warning of a dramatic weather change with the potential for snow at Coquihalla summit.
However Pearce says the bad weather won't arrive for a few hours yet.
"It will start to push in later this afternoon. We will start to see some rain beginning this afternoon about 5 to 10 millimetres. The snow level will drop down to about 1,300 metres by late afternoon. Then tonight the snow levels will drop even further. The good thing is the rain should end in the early evening."
He says temperatures on the Coquihalla will drop this afternoon.
The good news according to Pearce is this blast from Old Man Winter will be short lived with things warming up quickly after that.