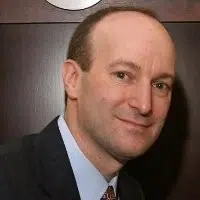 The newest economic data is spurring talk of higher interest rates in this country.
Bank of Montreal Chief Economist, Doug Porter, speaking with NL news, with the latest inflation rate coming in at 2.2%, from 1.7% in January.
"If I worded this, still down to a nutshell, what we're seeing is, a lot of areas that used to act as a drag on inflation are now neutral or worse. And I'm thinking of things like auto prices and clothing, and mortgage interest costs. For year, and years, those things tended to really dampen inflation, and now they're all flat, or actually rising."
Porter adds, that his bank is sticking to it's prediction that interest charges won't be going up again until the 2nd half of the year. He's also projecting a prime rate in the neighbourhood of 4% by year's end.
It's currently sitting at 3.45%.