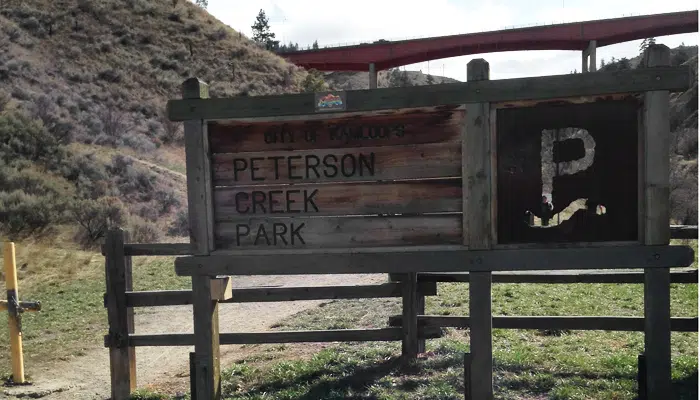 A hike in Peterson Creek gone wrong last night, resulting in a rope rescue.
KFR Platoon Captain Troy Grant says, around 6:45 last night, two young men, both university students were hiking and found themselves in a tricky spot.
"We responded to an area just east of the waterfalls. It's a common area for us to go to. The terrain is quite steep, and once people get out into that area, they find that the rocks are quite crumbly, and slippery as well."
Grant says, one of the hikers was able to get down, but the other wasn't able to do the same.
"We lowered a rescuer down from above him, and put him in what we call, a "B- suit", which is kind of a bag harness, and we lowered both of them down to the valley bottom."
Grant adds, they want to remind people to know your limits and be aware of how treacherous the conditions can be above the waterfall.