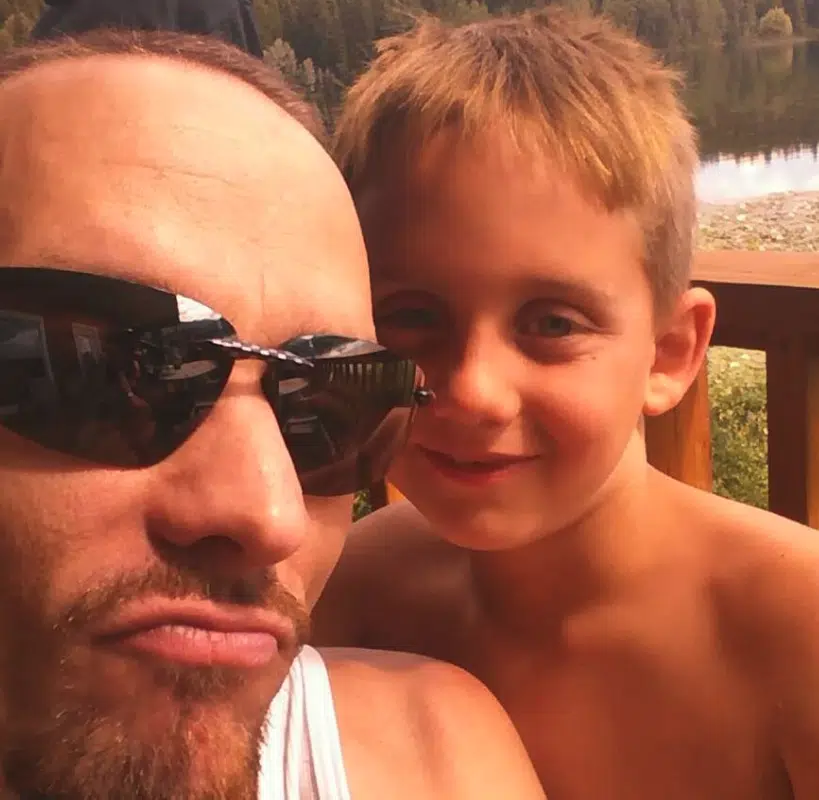 A Kamloops father has started an online petition to change the way harm reduction is administered after his 12 year old son was stuck with a used needle while playing over spring break.
"He found a bag full of needles and some candy inside the bag actually too."
Jeff Arlitt says his 12 year old son Landon was actually trying to do the right thing and bring the bag back home for disposal when a needle stuck him in the leg potentially exposing him to blood borne diseases.
"He just has to do bloodwork every two weeks for a few months and go from there."
Arlitt says Landon is having a rough time.
"When this first happened he was quite stressed out. I mean he is 12 right and he does know the seriousness of it to a point. He was quite worried. He was crying and quite upset. He thinks when that little mark goes away that it is all better. Like I said I am leaving it at that. So he is doing okay now. I am just obviously hoping that the results just stay negative from now on."
He says he has reached out to city hall, Interior Health, and his MLA Peter Milobar.
"The city has allowed this to happen. The way I look at it is if you going to hand out syringes and make it safer for the addicts so that they are not passing on diseases. But then we need to make it safe for everybody."
He says Kamloops mayor Ken Christian has called to offer his support but so far he hasn't heard a word from Interior Health.
Arlitt says he and his wife are beyond frustrated.
"Yeah it is. It has definitely been a stressful week. We are anxious and worried. I have kind of turned that frustration into maybe finding a way that we could possibly change how harm reduction works."
He wants fewer needles handed out to addicts, adopt the use of vanish point needles that retract after use, and better dirty needle clean up.
Arlitt has started an online petition which can be found HERE