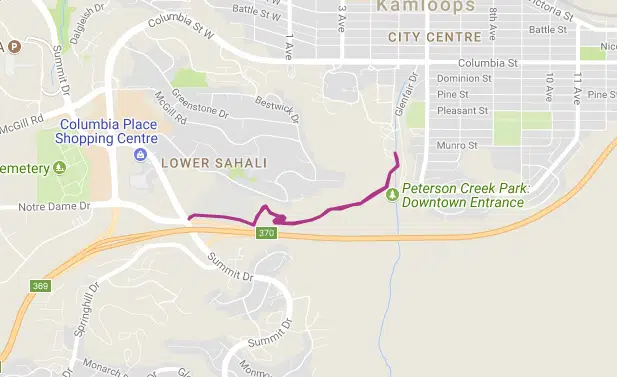 The City of Kamloops has not discovered any First Nations artifacts as it works to complete the Peterson Creek multi use path.
Utilities Engineer Liam Baker says work crews are have completed work on half of the path.
He says the $3.3 million project should be done by the end of June.
"We did an archaeological overview assessment at first then we actually did some field work an archaeological impact assessment it is called. So you actually members of TTS [Tk'emlúps te Secwepemc] as well as our archaeologists just walked the site to look for any evidence of sites and stuff like that and none were found and so we are able to move ahead with construction as planned and they also have a protocol in place if any sites are found."
The fully lit multi-use path will connect downtown Kamloops with Sahali for cyclists and pedestrians.