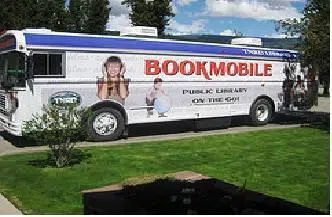 A For Sale sign has been put up for the Thompson Nicola Regional District Library Bookmobile.
Spokesman Mike Garrett says, they are selling the old bookmobile because they have a new one on the way.
"Next step is a Bookmobile that will have slides on it, so it will actually be wider. We'll be able to extend them out and have a much bigger space on the inside. We'll be able to do some programming, maybe even some story times for kids, stuff like that. So it's going to be a whole new world for us."
Garrett says, the price tag for the new vehicle is about 500 thousand dollars, and they plan to be on the road a lot more with it.
"We currently have 22 stops that we make, throughout a 3 week rotation, and we're going to increase that to about 30. We're going to add 4 more stops in town, and 4 more stops out of town."
That new Bookmobile is expected to be rolled out by the beginning of May.