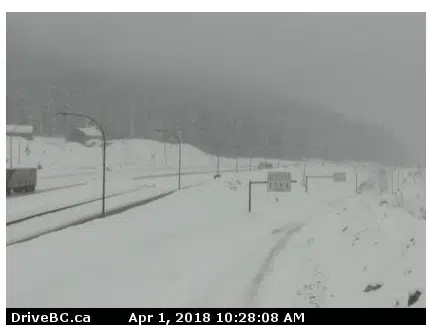 No, it is not an April Fools Day prank. Environment Canada is warning drivers of some winter weather on the Coquihalla Highway today.
"So there's a special weather statement in effect for the Coquihalla Highway, so we're looking at a low pressure system thats going to spread precipitation across Southern B.C today."
Meteorologist Louis Kohanyi says snowfall is expected for the sections between Hope and Merritt, Merritt to Kamloops, and the Okanagan Connector from Merritt to Kelowna.
"Still a 40 per cent chance of flurries tomorrow morning. And then we're looking at a mix of sun and cloud tomorrow afternoon. So the flurries should ease Monday morning."
Kohanyi says while the dumps of snow are slowing down for the highways, its still entirely possible to get snow over the mountain passes in April.
Updates can be found on the environment canada website.