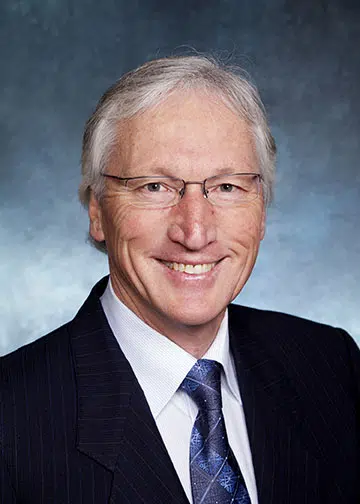 A Kamloops Councillor says with Ajax disputes appearing to be over, the city has gained experience for the future.
Denis Walsh says he agrees with Councillor Donovan Cavers' earlier comments that KGHM Ajax leaving is a breath of relief for the community.
"One of the biggest lessons is we need to get organized quickly on something like this, right, like that's about all I can see. Because there's nothing we can do about those proposals coming at us, but we need to get ahead of them I think."
As for whether he'd be surprised to see an appeal from KGHM?
"No, I wouldn't be shocked, because they invested so much money into getting this project on board. So, no, but I mean it would be unfortunate for the community because it would put everything back into that separate, kind of, people taking sides again."
The proposed, 1,700 hectare open pit mine, which was turned down by B.C's N.D.P government, would have been located 10 kilometres away from Kamloops.