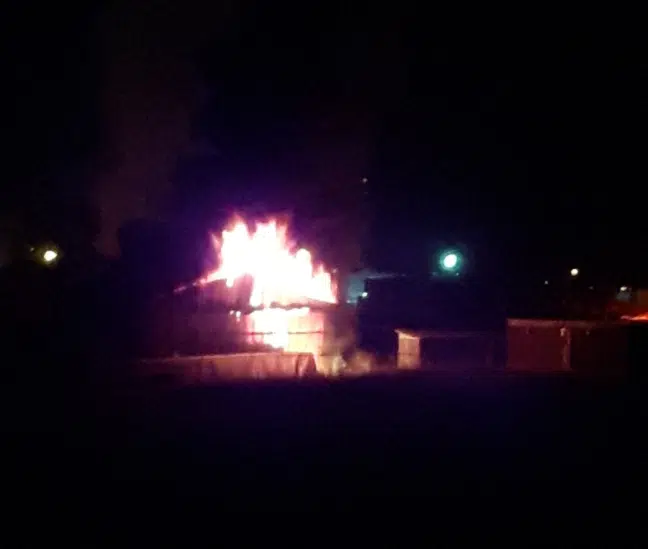 What started it?
That's the question needing an answering following an early morning shop fire on the KXA grounds in Kamloops.
Flames were visible shortly after 4:30 this morning off Chilcotin Road in the Mount Paul Industrial Park.
Kamloops Fire and Rescue Platoon Captain Troy Grant says it was a challenging fire to fight.
"Because of the nature of the fire and the magnitude, collapse was expected to be a possibility and so it immediately became a defensive fire. Eventually, the metal cladding on the rear side of the building started to fall away because of high temperatures and only at that point we're we able to get water on the fire."
Grant says the burned out metal structure is still too dangerous for firefighters to enter.
No injuries have been reported.
Picture courtesy of Dean Smyth on Twitter.