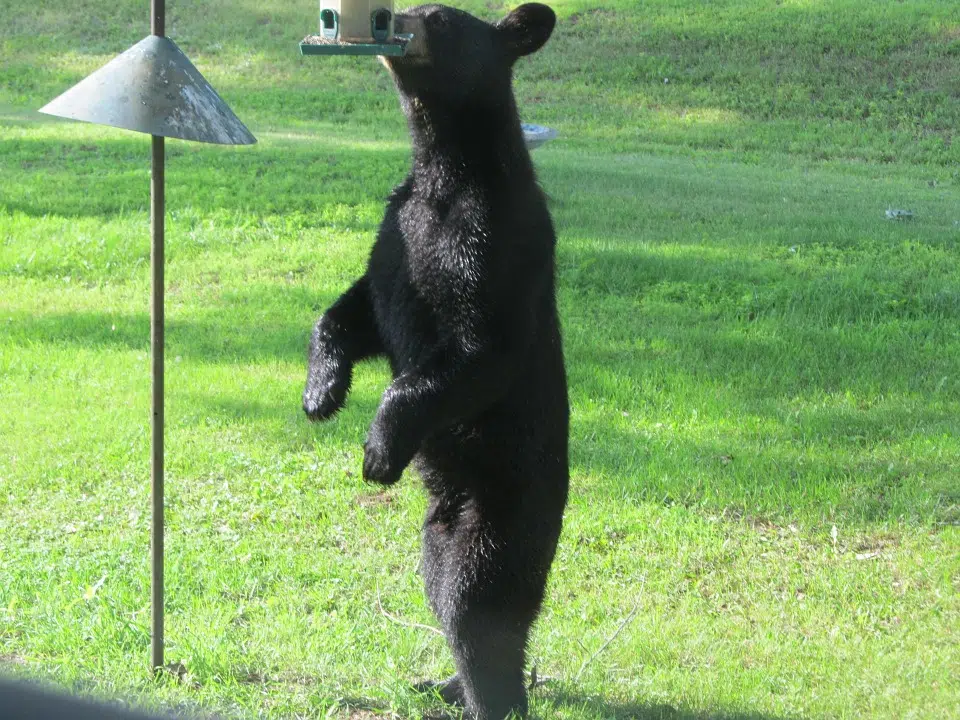 After a record number of bears were put down last year the B.C. Wildsafe Coordinator is hoping this year will not be a repeat performance.
Frank Ritcey says, there are already some early risers with some bears coming out of hibernation including a sighting in Juniper this week.
Ritcey says, people need to take steps now in order to be bear aware and prevent any of the animals from being destroyed.
"A local by law here is in effect now. So no putting the garbage out the night before. That's our number one thing we've got to watch for. The other thing, is a lot of people like to feed birds in the winter, and its important to take those bird feeders out now, because the bears do access those."
He says, so far we are seeing a repeat of last year's cold wet spring that didn't leave a lot of natural food to offer for awakening bears.