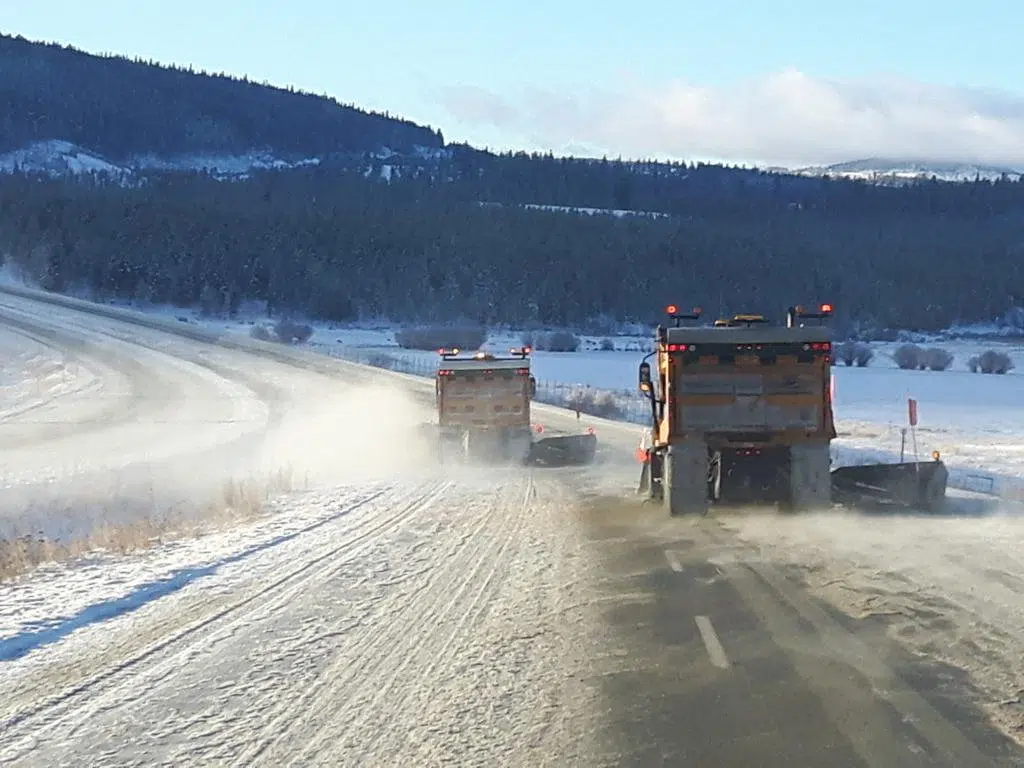 The provincial government has announced major regulation changes to high mountain highways over the winter months.
Transportation minister Claire Trevena tabled changes on Wednesday including stricter vehicle chain up requirements and tougher fines for commercial truckers caught not complying.
A pilot program will also be launched to ban big rigs from using the far left lane in what the ministry is calling "key three lane highway sections" in the winter months.
Trevena, responding to concerns from Merritt Mayor Neil Menard, has also announced much broader monitoring and auditing of highway contractors like VSA Highways Maintenace.
Winter tire use on the Coquihalla and other area highways will be extended to April 30th a month later than the current end date of March 31st.
The mayor of Merritt is all smiles today as those changes were announced.
Neil Menard is elated there will be stricter commercial vehicle chain-up requirements.
"It's really good. It's good news for the travelling public in our area, and the three connectors, but also throughout the province. I just think that they just have to make darn sure that they police them, and police them hard."
Menard says the changes are the result of years worth of lobbying from Merritt City Hall who maintains that VSA Highways Maintenance is not living up to its obligations on the Coquihalla.