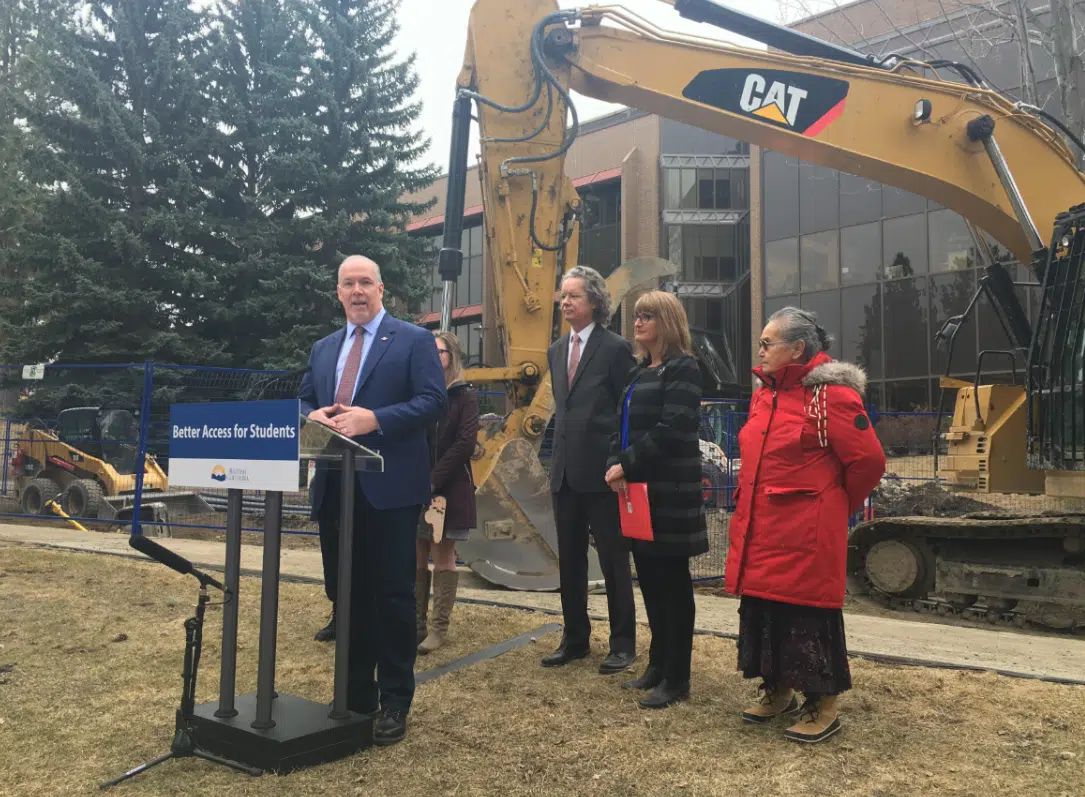 The Premier took part in the groundbreaking for a new 37-million-dollar nursing building at Thompson Rivers University this morning.
The event did not have an auspicious start with TRU President Alan Shaver forgetting the Premier's name something John Horgan took in stride.
"I am not at all bothered that you didn't get the name quite correct."
T.R.U. Dean of Nursing Donna Murnaghan hailed the new building.
"It is a wow day isn't it? It is awesome. This new facility is going to be an intrical part of our community."
Third year Nursing student Gabby Fisher says future nursing students will benefit.
"It is gratifying to this investment, which gives us a state of the art facility where we can learn and practice together. It shows the value placed on nursing and health care allowing us to truly to see that our chosen profession is needed and respected."
The province is chipping in $8 million of the cost with the construction expected to be complete next year.